Exhibitions
'Wine Pairing'
The students of the III Semester exhibited red, white, rose, sparkling and fortified wines and dishes that pair well with them on 17th October 2019. Students of other batches were able to walk through the exhibition tasting different wines paired with various cuisines. They learnt to recognise different wines, smell their aromas and know their preferences.
The 5th semester students exhibited guest room models made by them during Housekeeping III Practicals on 13th September 2019. The Layout of rooms and placement of furniture were the highlight of the activity. Students used only eco- friendly materials during the session.
Name of the Event: Public TV Education Expo 'VIDYAPEETA-2019'
Date and Time: 10th, 11th and 12th May 2019, 9:30 am – 5:30 pm
Description of the Event: Public TV Education Expo'VIDYAPEETA-2019' was inaugurated by H R Ranganath at Palace Grounds. The Expo showcased a plethora of universities and colleges in and around Bangalore, giving aspiring students an opportunity to interact with representatives of various colleges and understanding the nitty-gritty of the programs offered by them. Faculty members Ms. Shirin Kariappa, Mr. Srivaths Krishnan, Ms. Ankita Sharma, Ms. Pratisha Baruah, and Ms. Vineeta Singh participated in this event.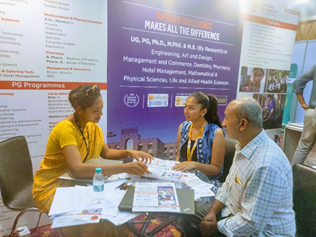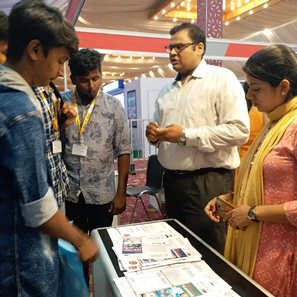 Name of the Event: Vijay Karnataka Education Fair – 2019
Date and Time: 11th and 12th May 2019, 9:30 am – 5:30 pm
Description of the Event: Vijay Karnataka Education Fair was held on 11th and 12th May 2019 at Malleshawaram Grounds. The participating faculty members were Mr. Sridhar Krishnan, Mr. Shyam Prasad, Mr. Sreekanth and Mr. Raghavendra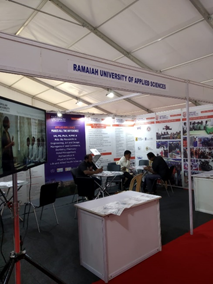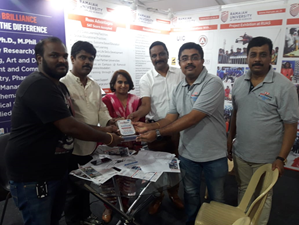 Name of the Event: Group Project Exhibition
Date and Time: 3rd May 2019, 10.30am to 4.30pm
Hospitality Group Project Exhibition took place on 3rd May 2019. It provides an excellent opportunity to students to implement their innovative ideas of their project work. It is a platform given to students to handle queries of visitors, thereby, honing their analytical skills. There were 19 group projects from the batch of 2015 who showed deep interest in the project.
Name of the Event: Foodified
Date and Time: 14th January 2019 to 11th April 2019 ; 10.30am to 1.30pm ; 4.30pm to 5.30pm
Description of the Event:.
As part of the curriculum the students of the VI Semester , who have opted for the Professional Core Elective, Fast Food Management , were given hands on experience in running a fast food outlet 'Foodfied'. A survey was conducted to analyse the needs of the customers on the campus, followed by menu planning , food trials, prelaunch marketing, operating the restaurant, menu engineering based on profitability and popularity and sales analysis. The students gained exposure on planning ,financial and operational aspects of running a Quick service Restaurant.