Activities
Event: Induction Program for the 2019 Batch of Students at FHMCT
5th Aug 2019, Monday: Dean addressed the students of batch 2019. Then the Academic Registrar familiarized the students about the Academic Processes, Rules and Regulations, the Proctor System and the support departments. The department HODs introduced their departments to the students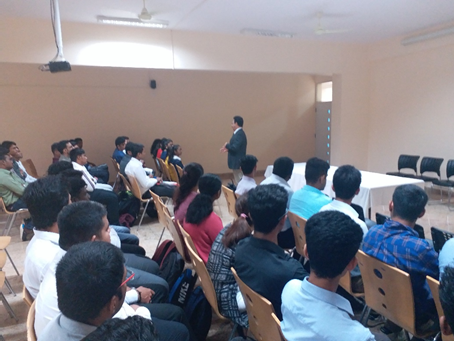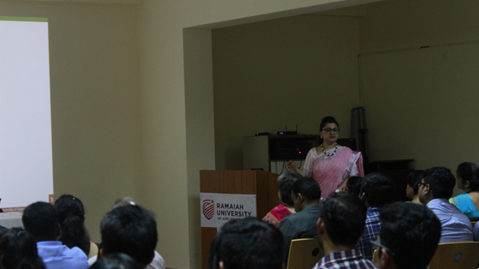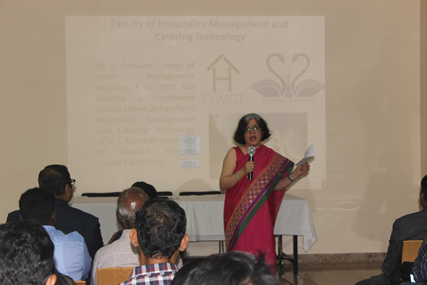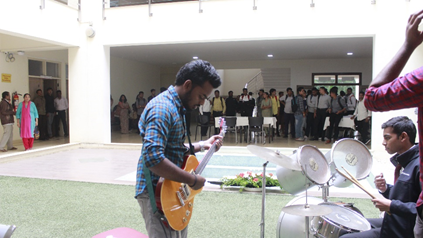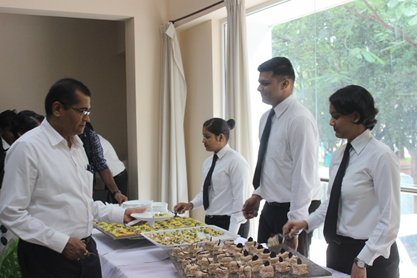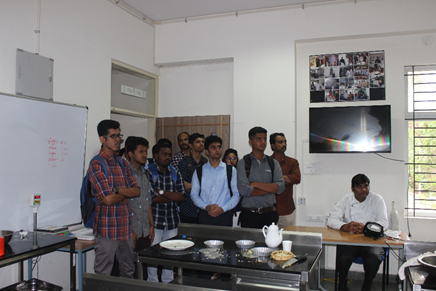 6th Aug 2019, Tuesday:
The session started with a talk by two alumni namely Mr. Joyraj Koner, batch 2014 and Ms. Tia Anasuya, batch 2011. Senior students from all the batches interacted with the new batch. A representative of the Hospitality Club also introduced the club to the students.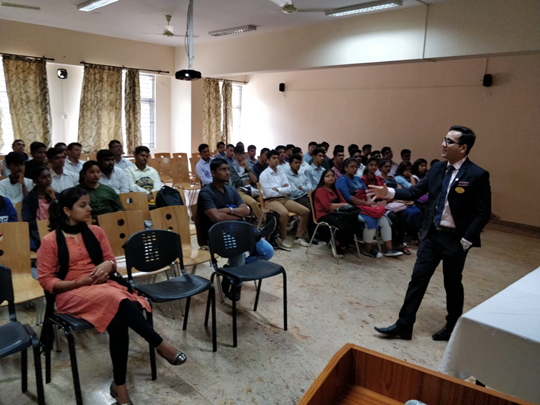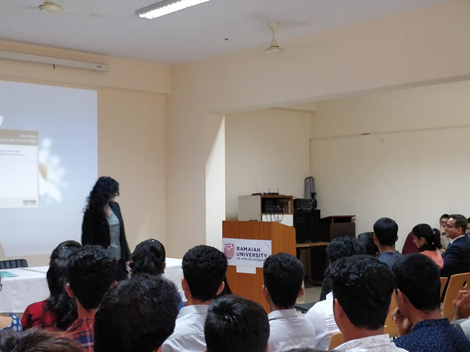 7th Aug 2019, Wednesday: The first semester course leaders introduced their courses to the batch. Later on a few fun activities were conducted for the new batch as an ice breaking session organized by the Front Office Department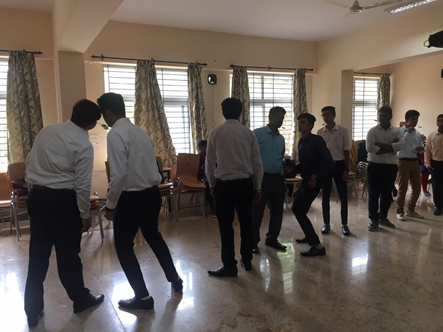 8th Aug 2019, Thursday: A guest lecture was conducted for the new batch and the resource person was Mr. Rohit Saraswathi. The topic was "Chase your Dreams". This was followed by ice breaking sessions for the new batch organized by the Front Office Department.
Name of the Event: Visit to Orphanage
Date and Time: 13.04.19, 1.30 pm
Description of the Event:
As part of the activity undertaken towards Corporate Social Responsibility, the students and staff of FHMCT distributed school stationery that was contributed by them to the students of an orphanage in Mathikere, Bangalore.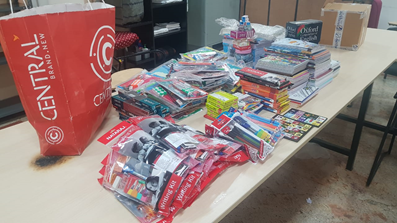 Important Pictures:
Name of the Event: Foodified
Date and Time: 14th January 2019 to 11th April 2019 ; 10.30am to 1.30pm ; 4.30pm to 5.30pm
Description of the Event:.
As part of the curriculum the students of the VI Semester , who have opted for the Professional Core Elective, Fast Food Management , were given hands on experience in running a fast food outlet 'Foodfied'. A survey was conducted to analyse the needs of the customers on the campus, followed by menu planning , food trials, prelaunch marketing, operating the restaurant, menu engineering based on profitability and popularity and sales analysis. The students gained exposure on planning , financial and operational aspects of running a Quick service Restaurant.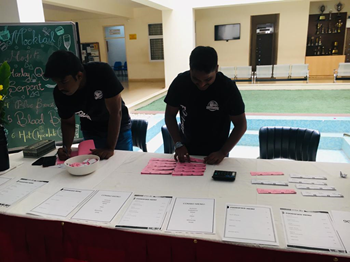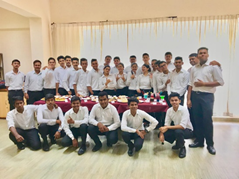 Swad Sadan – Food and Beverage Exhibition from 28th March 2019 to 3rd April 2019
The 8th Semester students from the Faculty of Hospitality Management and Catering Technology, who have opted for the processional core elective Restaurant Entrepreneurship have been given the opportunity to gain hands on experience in operating a restaurant. This entails the planning, budgeting, manpower rostering, marketing and successfully operating an outlet.
The restaurant Swad Sadan was operational at the FHMCT premises from the 28th of March 2019 till the 3rd April 2019 offering cuisines like Maharashtrian, Avadhi, Punjabi, Rajasthani, Mangalorean.
Name of the Event: Field Visit
Date and Time: 19th -21st April , 10.30 am
The INDIAN FEDERATION OF CULINARY ASSOCIATIONS, in association with Food Panda and Tag Taste invited students of FHMCT to do a sensorial study of over 150 restaurants that will help the diners to understand various food outlets and choose what is correct for them. They visited the Sarovar Hotel Bangalore with regards to this.
The students were thrilled to taste over 80 dishes and provide their feedback on the same.
It was a good learning exposure for the students.