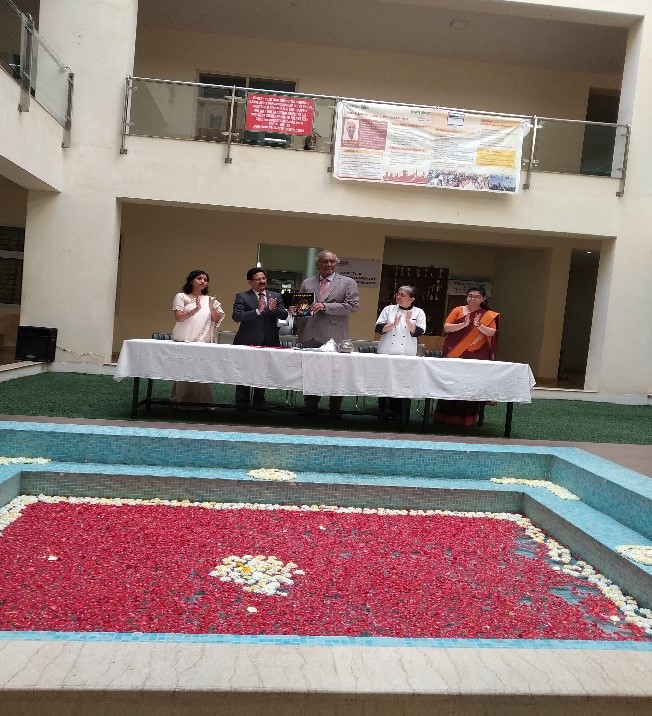 The first Edition of FHMCT Magazine-  'Hospitium' was launched by Honorable Vice Chancellor (RUAS) – Dr. Sivaguru  S. Sritharan on 25th November, 2019. The magazine was designed by Faculty and students. The articles and literature were mostly written by the Faculty. The next edition will see contribution from students too. It will be a bi- annual magazine.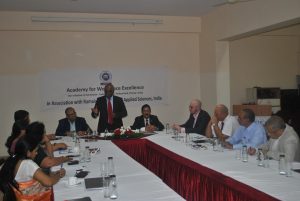 FHMCT and the Schevaran Industries Pvt Ltd are collaborating to offer courses on Facility Management. The courses will be delivered through the Academy of Work place Excellence. On the 25th September the MOU was signed by RUAS and the Academy of Workplace. The delivery of the courses will start in the month of January 2019.
After the MOU was signed a formal sit- down lunch was organised. Honourable Vice Chancellor Dr. Sivaguru S. Sreetharan, Dean of FHMCT, Prof. Abby Matthew, Chief HR. Mr Arup Bhattacharya and other important executives from Schevaran Laboratories were the dignitaries present.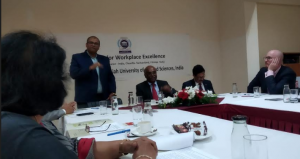 The Faculty of Hospitality Management and Catering Technology in association with Schevaran Laboratories Pvt Ltd,  launched of the " Academy of Excellence" an initiative of Scheveran- Cleanfix (Switzerland) in association with FHMCT,  Ramaiah University of Applied Sciences, on the 26th June 2019.
The Guest of Honor for the event was the Vice-Chancellor of RUAS Dr. Shuvaguru S Sritharan and the event was declared open by the Dean of FHMCT, Mr. Abby Mathew.
Shevaran also conducted an international Workshop on "CLEAN TO HYGIENE – THE FUTURE IS HERE".
Schevaran's partners from Cleanfix, Switzerland  – manufacturers of cleaning machines and FILMOP from Italy – the largest manufacturers of cleaning tools and accessories in the world also demonstrated their products during the event.
The event took place at The Chancery Pavilion, Residency Road, Bengaluru.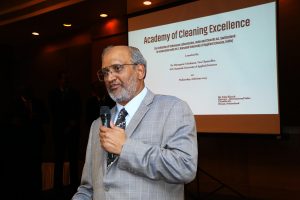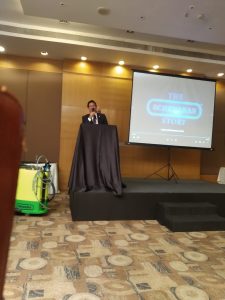 The Nutrition and Nutraceutical Research Center (NNRC), a research center of Ramaiah University of Applied Sciences (RUAS), envisions its role as an empowered knowledge center with commitment towards addressing issues of health, wellness and improved lifestyle of the population with food-based scientific approach. This research center has collaborations with government and private institutions and industries of General Medicine, Pharmacy, Ayurveda and Nutritional Food Catering.
NNRC is organizing a National Conference on Health Wellness through Nutrition and Nutraceuticals – 2019  with a  focus on integrating food based scientific practices as traditional and modern medicine, along with propagating the benefits of plant based extracts and innovations in food science and technology for a healthy lifestyle. This highly anticipated National Conference from November 6 to 8, 2019   will bring together talks and panel discussions by experts  in the field of Nutrition and Nutraceuticals.  It will be an opportunity for students, research scholars, researchers,  academicians,  scientists, industry professionals and policy makers to  present posters, publish papers , exchange innovative ideas and  showcase new products  in the domain of Nutrition and Nutraceuticals.